With us, estimating your project's pricing is easy. Often in as little as 15 minutes. Our showroom has all the tools you need to make the process of getting started as easy as possible. For those of you that live a little further away and our showroom's location isn't as convenient, we often have staff already in your area for other customer meetings. We can simply stop in for a short visit. Either way, it works.
With CabAve, there's no such thing as "end of job regret". We're here for you during the whole process, you decide how little or how much. And when your kitchen is done, and your dog chews the door off your island cabinet, we're there for you too.
"CabAve's attention to detail, their timelines, and high quality are all value added that offsets the overall cost of the project. They were very involved and cared about our project from start to finish."
Dina & Tony
Manlius, NY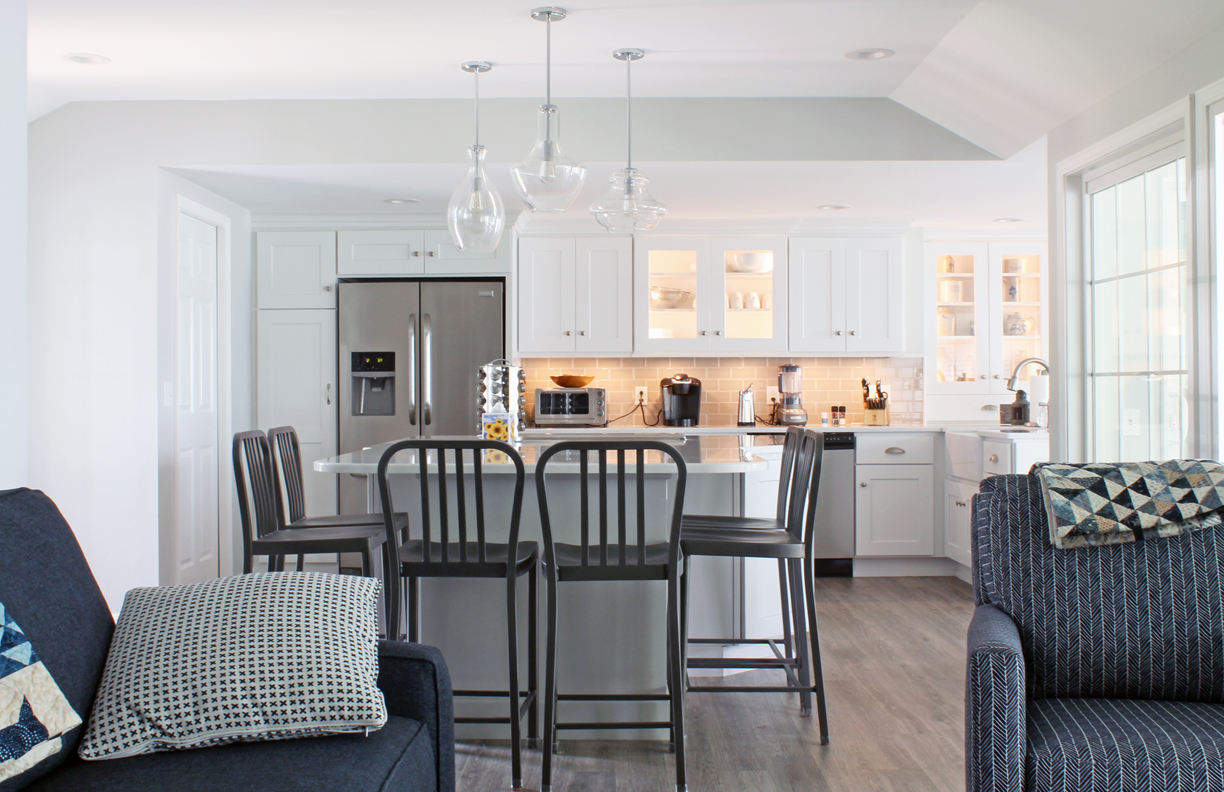 Kitchen remodels are expensive enough without being taken advantage of. We've heard of some real horror stories over the years. Not with us. We're hard working and honest, just like you. You deserve the most for your money.
"CabAve is trustworthy. They'll give you the right advice. They lead us in the right direction and kept us on task."
Brian & Gina
Fairville, NY
Do any of these examples apply to you?
How to get the look you want, easily.
Laying out a kitchen for entertaining.

for 2 chefs
for growing older
for selling your house

Recent changes in clearances for certain appliance manufacturers.
Countertops and differences in materials.
How to best compare cabinet lines.
New Lighting options. The safest, easiest, and best results.
Green Certified indoor air quality.
How to get quality onsite work.
Cabinet Re-facing options.
Tricks to avoid having your new kitchen prematurely look "dated."
We also offer monthly Open Houses making your research even easier. Many of our key people will be lined up, ready to meet you. The more info you have, the better your family's decision. Look around our facility at your own pace or step right up to the front of the line with a detailed list of questions, whatever you prefer.
We have our own woodworking cabinet shop. There are huge advantages to having that right next door.
Displays, samples, and literature. PLUS recently finished cabinets in our production area. See firsthand, "what we do" and why many others have chosen CabAve.
CabAve's showroom is shared with Caves Kitchens. Why two separate companies at the same location? Would you like your new kitchen entirely taken care of from start to finish? Or do you just want cabinets? Between the two companies, we have every combination covered! In minutes of walking through our showroom you will size up exactly which company is right for you.
We can't wait to meet you!
Amazing Cabinetry. A Modern Avenue. CabAve.