Pricing
One short visit is all it takes to show you exactly how Our Modern Avenue works. Snap some pictures of your old kitchen on your phone. Bring in a few dimensions. With us, estimating your project's pricing is easy. Often in as little as 15 minutes.
Our prices are comparable to the big box stores, but we only offer higher quality cabinetry, starting in the middle of the market and go up from there. Plus, we always have new pricing promotions every month. You won't find this quality cabinetry for these prices anywhere else. CabAve is your Avenue to the Best Cabinetry. No appointment necessary, stop in to our showroom anytime it fits your schedule.
While you're here tour our woodworking cabinet shop. There are huge advantages to having that right next door. Our CabAve Hybrid Option is another great way to save money. 90% Factory Brand Cabinets + 10% Our Woodshop Builds the 'Difficult Stuff' = 100% Awesome. You'll never feel limited at CabAve.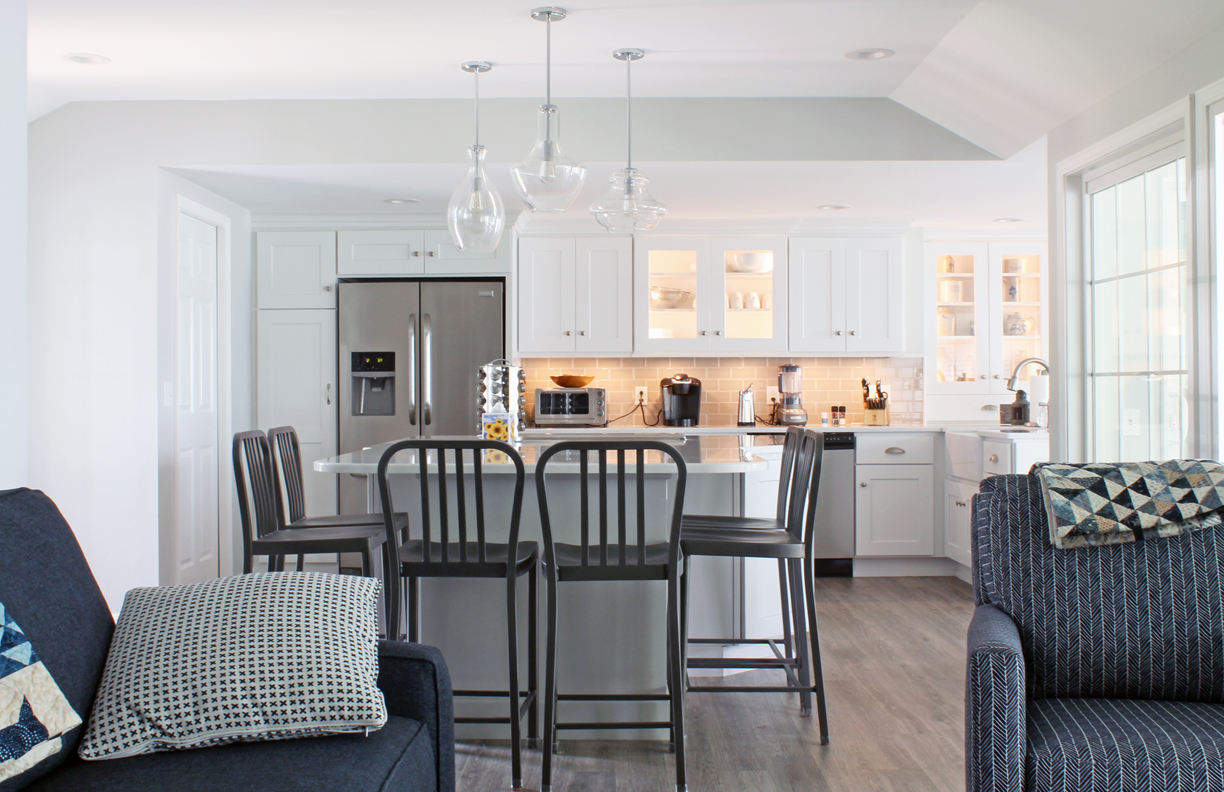 Specs
Whether you're remodeling or building a new home, we have your kitchen covered.
Have you thought about any of these?
How to get the look you want, easily.
Laying out a kitchen for entertaining.

for 2 chefs
for growing older
for selling your house

Recent changes in clearances for certain appliance manufacturers.
Countertops and differences in materials.
How to best compare cabinet lines.
New Lighting options. The safest, easiest, and best results.
Green Certified indoor air quality.
How to get quality onsite work.
Cabinet Refacing options.
Tricks to avoid having your new kitchen prematurely look "dated."
Don't worry, we already have. We believe in doing things right. CabAve has it's own, very straight forward, decision making process. To see samples of how amazing and intuitive this process is, visit our showroom today.
Multiple cabinet brands on display. Touch, feel and see the differences. There are also hundreds of countertop selections to choose from. With cutting-edge 3-D technology, you're able to see what you're getting way before your project even begins.
We can't wait to meet you!
Amazing Cabinetry. A Modern Avenue. CabAve.